Photography
Selected Work by Marlene Breitenstein
Vineyard Dream
During an early morning vineyard walk, I took a downhill path and found I was eye-level with this tunnel, created by rows of young grapevines.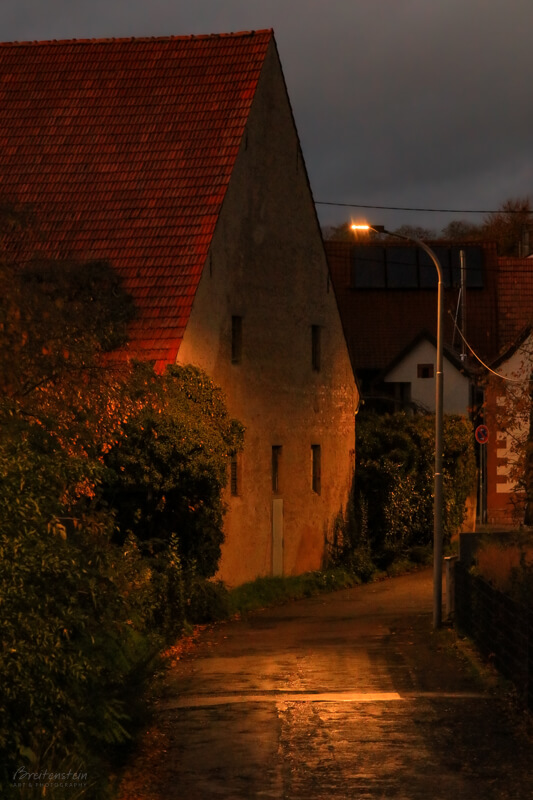 A Warm Homecoming
After a stormy photography outing, I returned to our village and was greeted by the welcoming glow of this streetlamp.
Nightfall in Blue
The definition of a happy accident, I shot this before realizing I needed to adjust my camera settings for a "correct" exposure.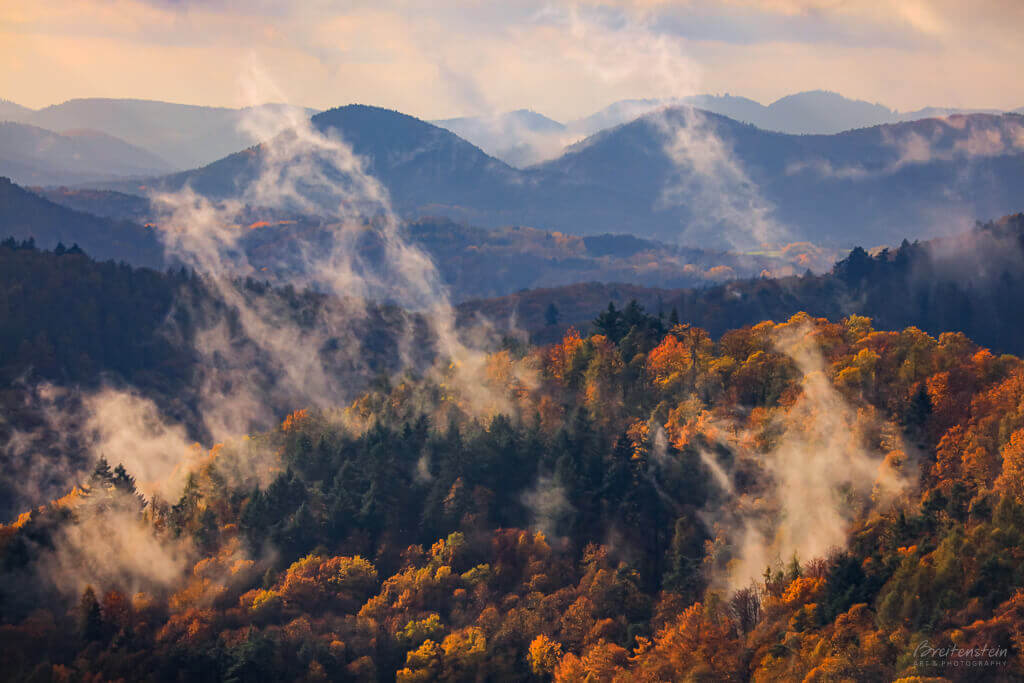 Autumn Vapors
This view appeared along the trail to Landauer Hütte, during a late afternoon hike.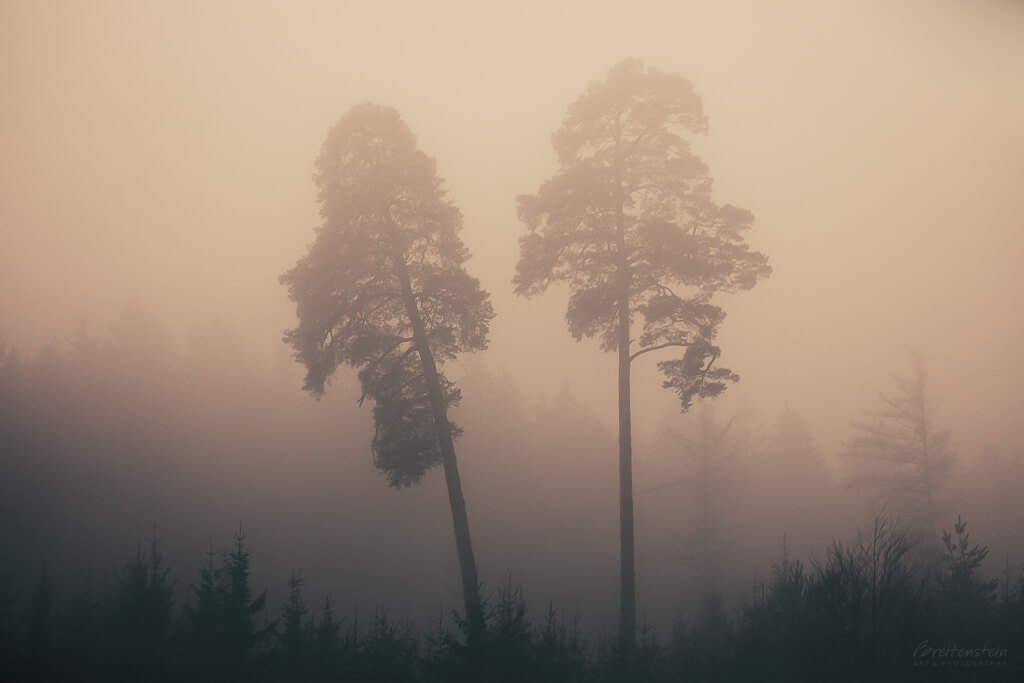 Mist Opportunity
On this magical morning, clouds were on the ground for over 2 hours of mist opportunity. (Or not missed.)
Rolling Green
These parallel hills in the Black Forest are topped with planted spruce trees, a monoculture threatened by storms due to climate change. In Germany, it is very unusual to see single-family houses standing alone, as they're almost invariably gathered together in villages.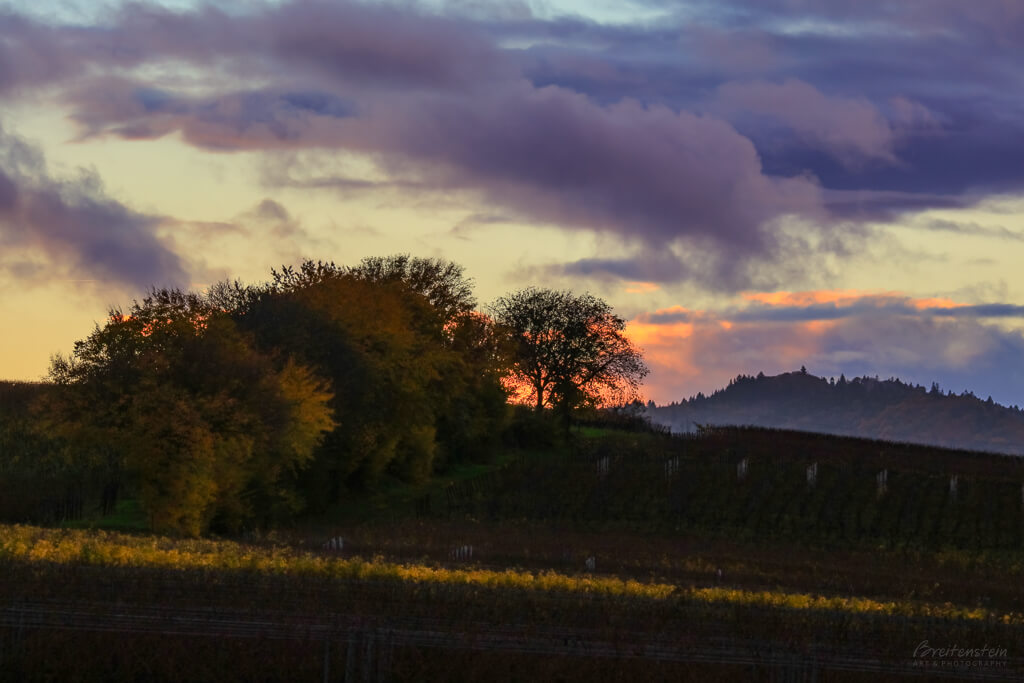 Atmospheric Dream
After an astounding golden hour, an equally beautiful blue hour unfolded. If you look closely you can see a tower in the break of the distant mountain, it's called Martinsturm (Martin's tower). 
Golden Impression
Cool violet, blue, and green offset and surround the warm yellow and orange of these autumn leaves, like color dabs from a paintbrush.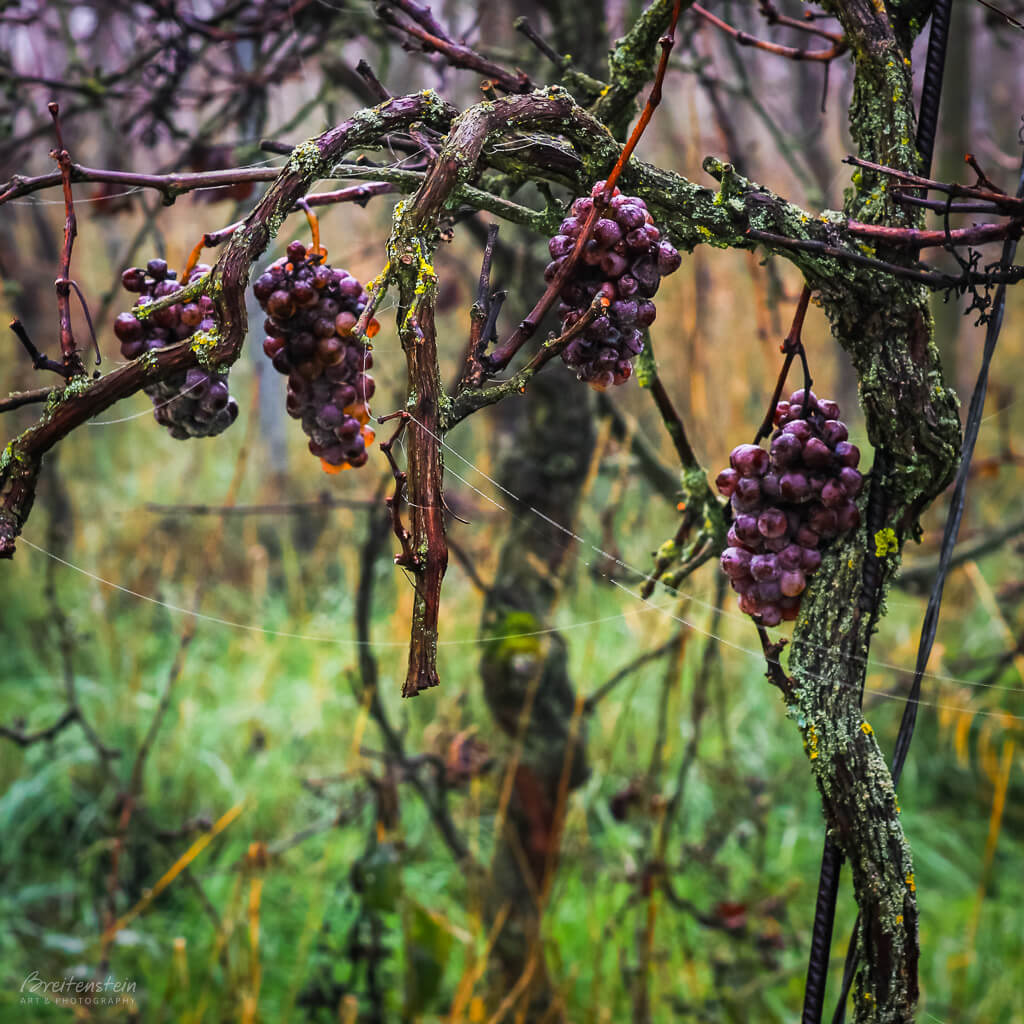 Weinbeeren
In Pfalz, the "Tuscany of Germany," we get more sunlight than other regions. (Most of Germany is endless gray skies from November to March.) Machinery harvests the many grape varieties grown here, sometimes leaving bunches unpicked at the ends of rows. These are delicious Grauburgunder, related to Pinot Gris. I find these grapes to be especially beautiful, ranging from violet to orange.
Inferno at Daybreak
On mornings like this, I'm yanked out of the house by a promising sky, hurrying into the vineyards, trying to capture a transient moment of nature's perfect loveliness.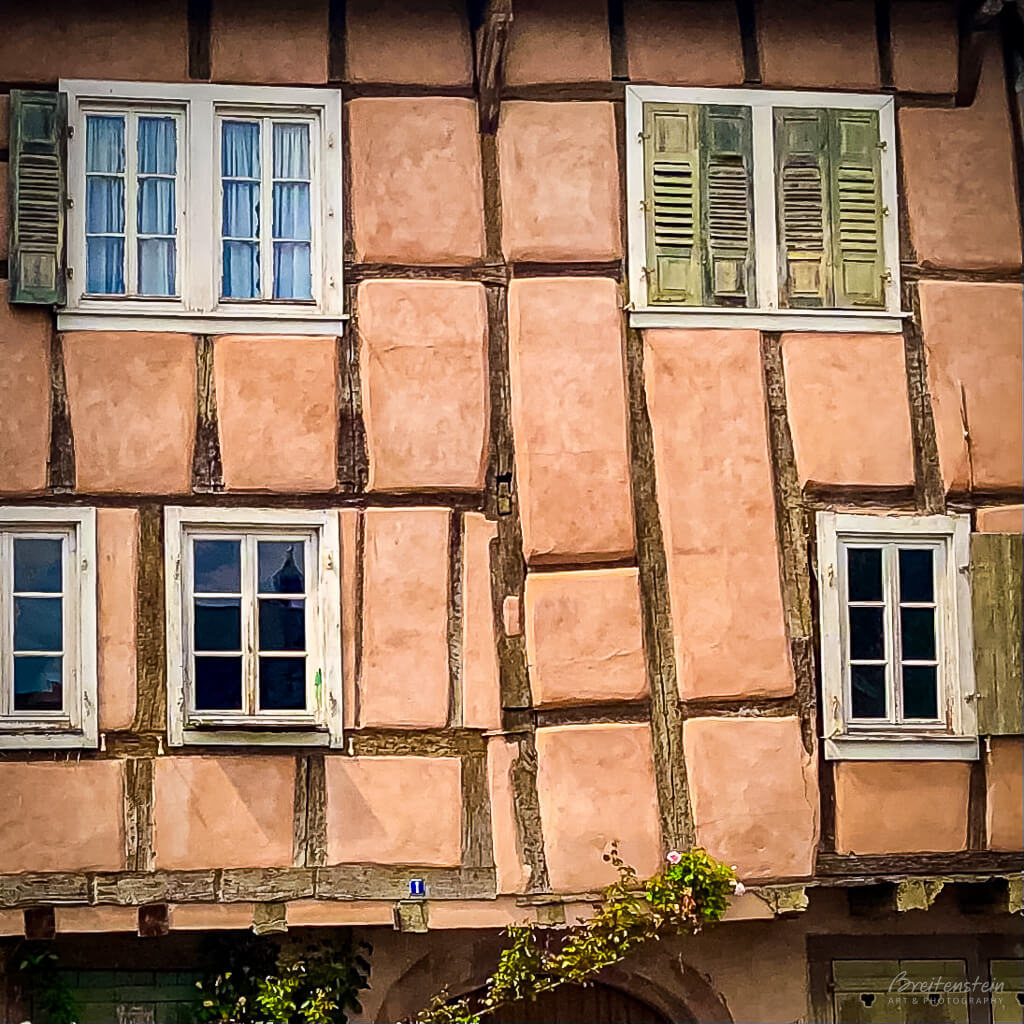 Gingerbread with Windows
Windows on a funky half-timbered house in Wissembourg, France. (It almost looks enchanted, like it's the upstairs at the Seven Dwarfs house.)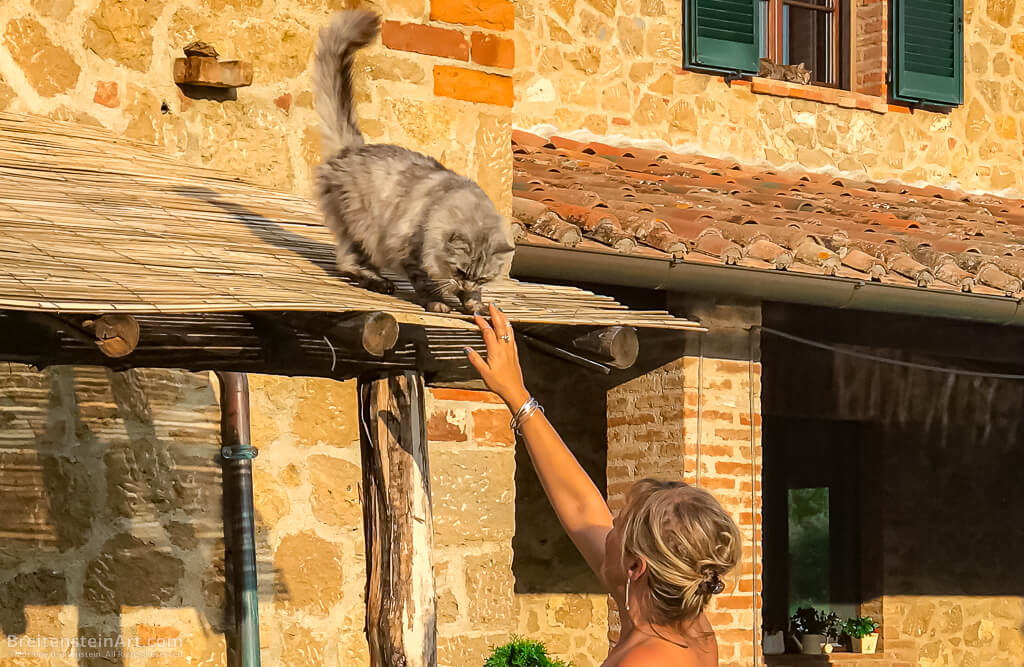 Coy
While visiting Montemercurio vineyards in Montepulciano, Italy, a friend was greeted by this sassy cat. It wanted to be petted, but didn't, but did, but didn't…
(See the second cat?)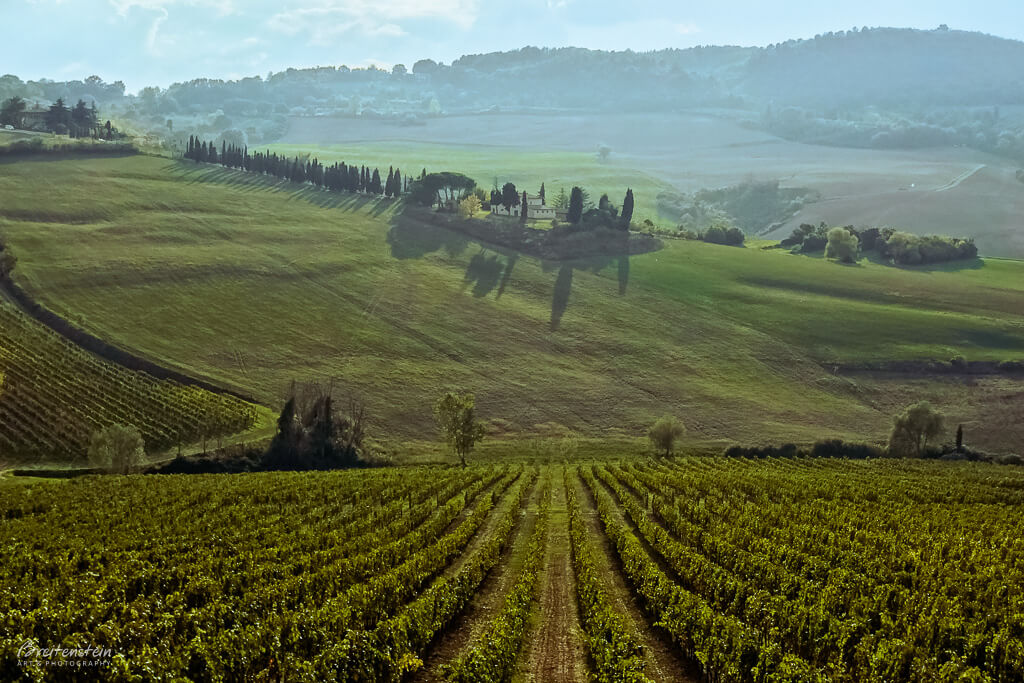 Villa of the Long Shadows
The sublimely colored vista, directly across from the cantina of Montemercurio winery, in Montepulciano, Italy. (Opposite view from the previous photo.)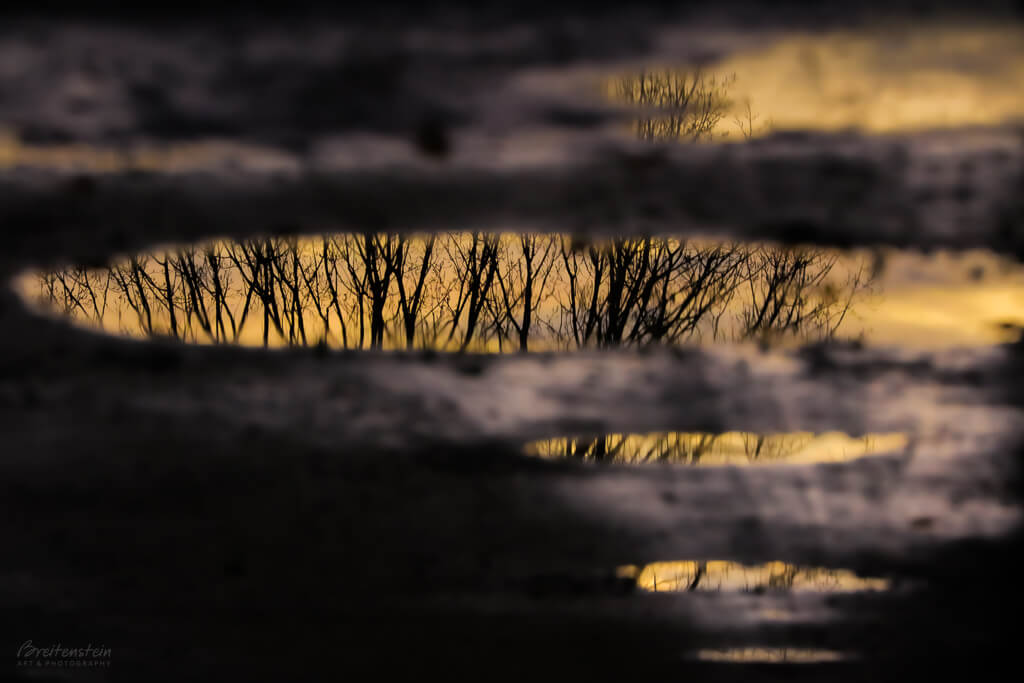 Silhouette in Purple and Gold #2
These puddles on a path required that I crouch at just the right angle and distance to get this sunset reflection.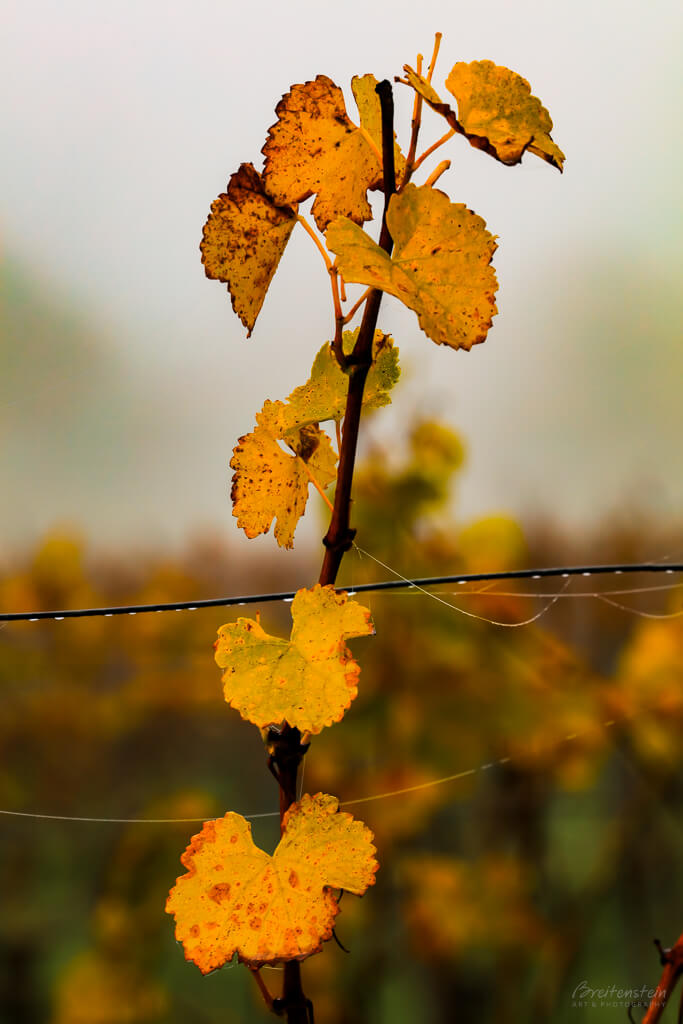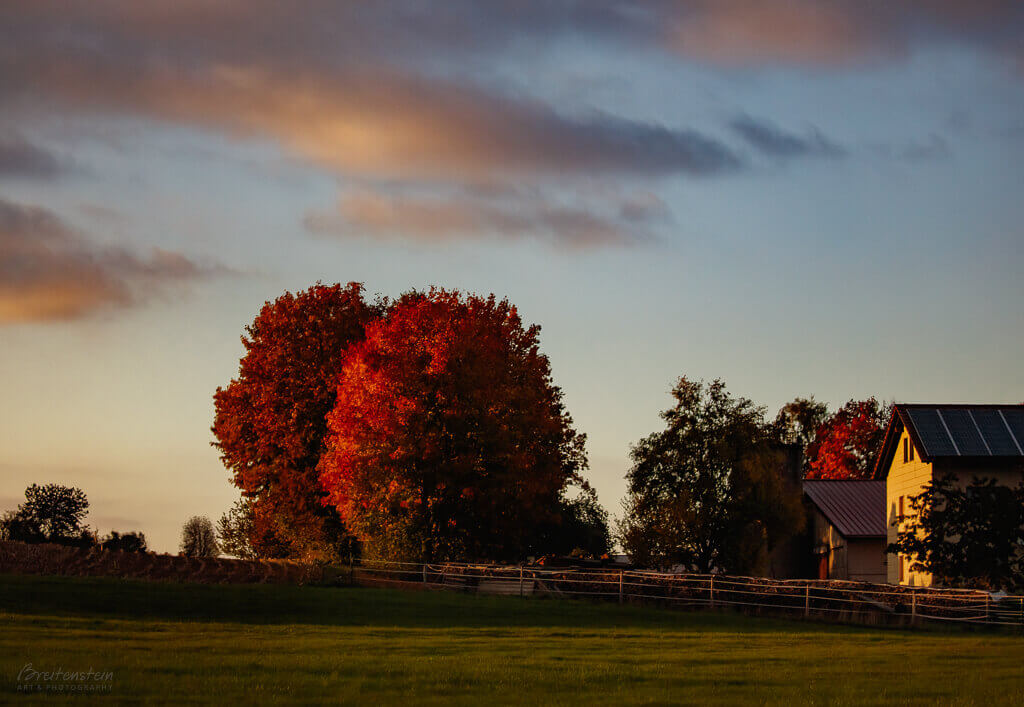 Farm in Red
A visiting friend, there when this photo was taken, remarked that it is reminiscent of Edward Hopper. I think so, too.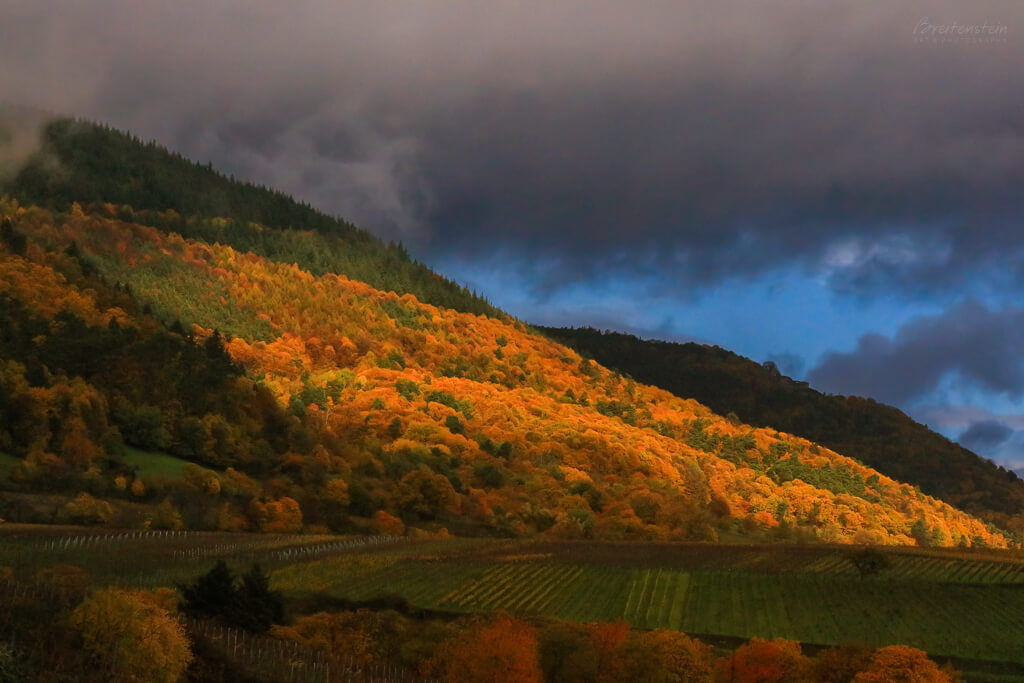 The Triple Win
Autumn, the sun breaking through storm clouds, and mountains. What more does one need?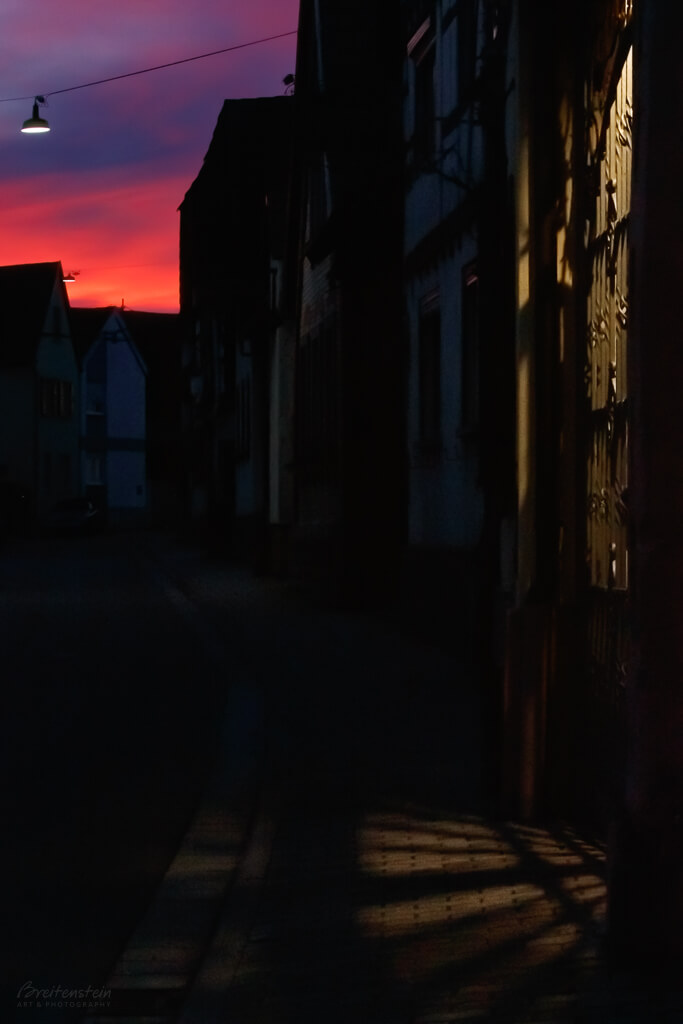 Dusk
Wrap your mantle
About us both—
I am tired too.
And cold, and full of sleep.
And keep your arm around me—day
Is far away
And night has not yet called us. Let us pull
The mantle closer, Dusk, O beautiful!
(by Mary Carolyn Davies)
A New Year's Eve sunset, with light spilling from a winemaker's doorway.
I support algorithm-free alternative social media, independent of the big dogs.
Are you thinking, "What? I never heard of those."
Okay, since you actually clicked on this, and I'm a bit of an ambassador for things I believe in, I'll explain:
Mastodon is the most engaging, refreshing social media I've experienced. It is a social network based on a non-profit, ad-free model, designed to allow the user fine control over what they choose to see and who they interact with, while retaining full data ownership. It may be smaller, but that's actually a benefit!
Glass is an image-focused social network, designed by and for photographers, using a subscription-based model, which also provides full user and data control.
Where Am I?
Sometimes in the Washington, DC area.
Sometimes I'm traveling elsewhere.
Otherwise I'm near Landau in der Pfalz, in the Südliche Weinstrasse (Southern Wine Route) region of Germany, characterized by endless vineyards, and bordered by mountains covered with fairy-tale forests. France is 25 minutes away.